Human Noise w/ Kilroy & Ava Martina – Canberra
September 22, 2022 @ 8:00 pm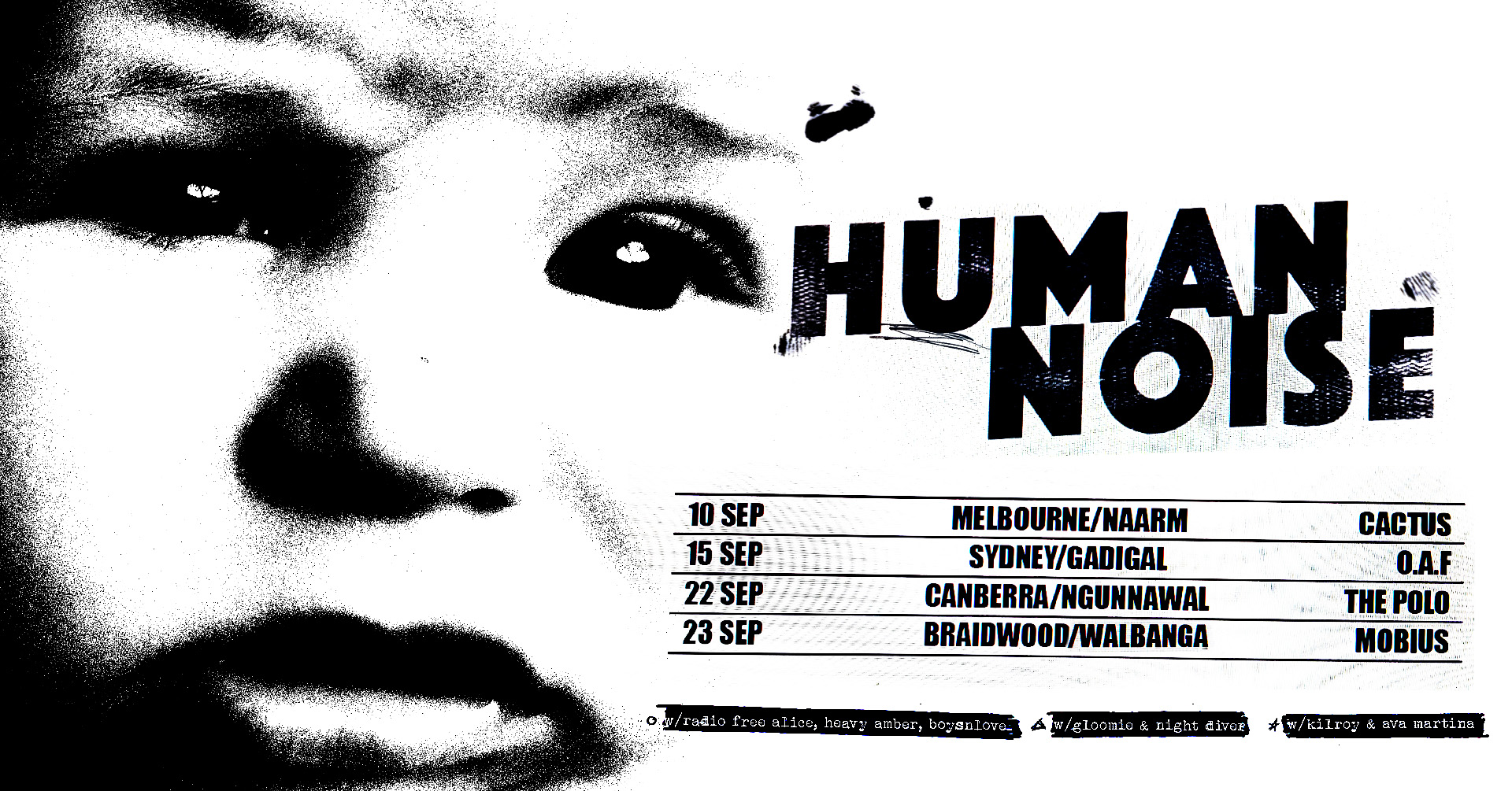 Human Noise are back this September with 4 shows along the east coast.
The band released their debut album Animal People in October 2021 to high praise and strong radio support throughout Australia. Throughout 2022, they've spent their time writing and tracking for a follow up album and will be premiering a selection of new songs at shows in Melbourne, Sydney, Canberra and Braidwood.
With strong ties to both punk rock and singer-songwriter roots, the songs of Human Noise are agitated, witty, and above all else, incredibly clever.
Injected with equal measures of angst and humour, the music manages to comment on both self and society with acute awareness, and like all good satire, leaves its audience with little choice but to focus that lens towards themselves and their own choices.