All Hard Rock, All Original, All Ages!
August 20, 2022 @ 8:00 pm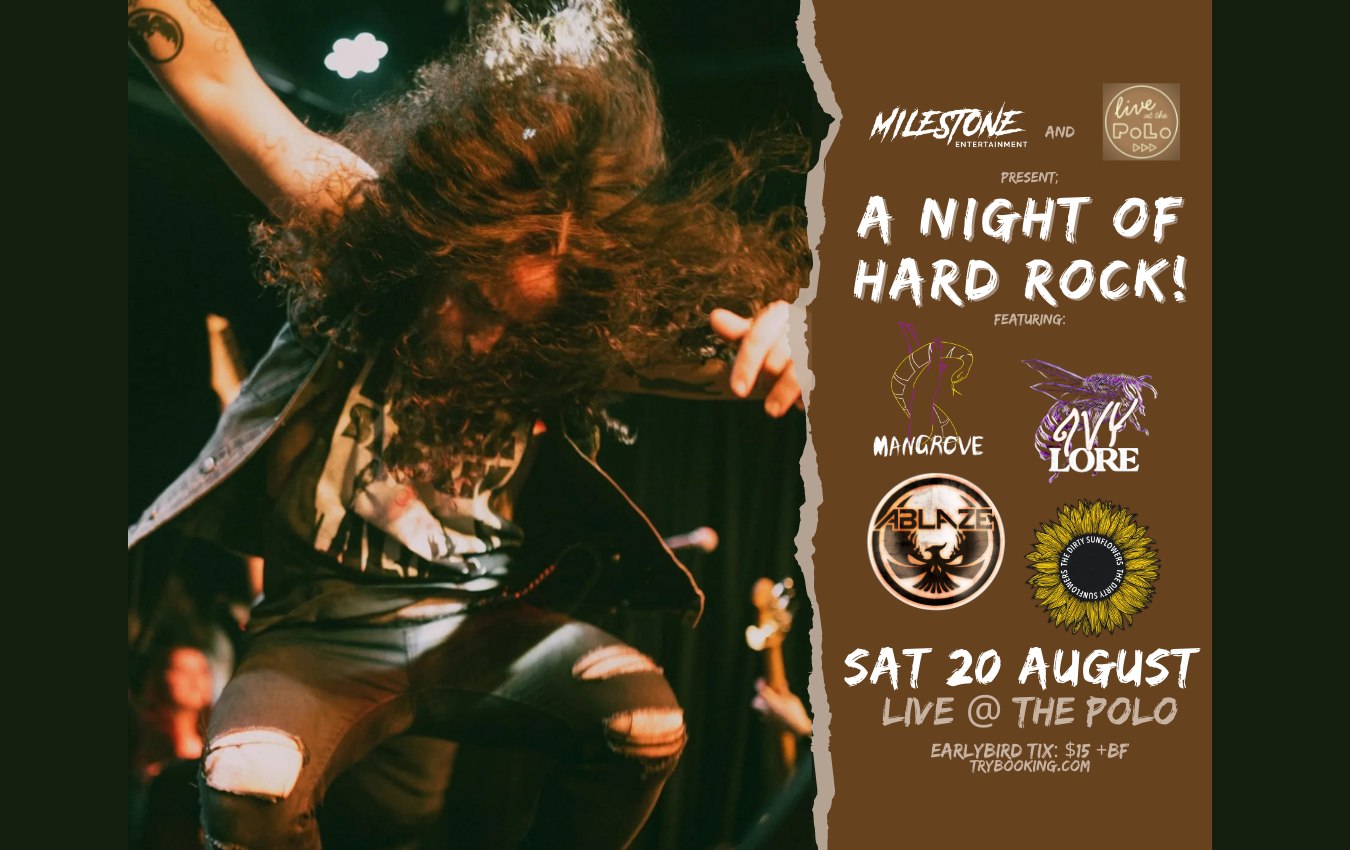 THE DIRTY SUNFLOWERS | ABLAZE | IVY LORE | MANGROVE
Hard rock guitar riffs, head banging drum beats and loin-quiving bass grooves will get your fists pumping and you liver begging for mercy as the beer-soaked crew from ABLAZE hits Canberra.
Headlining on the night are one of Canberra's favourites bands THE DIRTY SUNFLOWERS! This 5-piece punk rock band are set to give you their best, so hold onto your hats. From the first band, to the last, this is is going to be a killer show.
Openig the night are MANGROVE. Having hit the Canberra scene hard with primal stories of rage, ignorance social calamity, raw intense vocals and hard hitting beats they will set the scene for a night that won't soon be forgotten.
Next on the line-up is none other than IVY LORE. For those that haven't heard, Ivy Lore debuted with none other than The Grogans, Sputnik Sweetheart & Chins and have since taken Canberra by storm!
A dynamic alt-rock group of eclectic, passionate odd-balls giving raw, heavy tones and anethmic music – not to mention recently releasing their debut single – IVY LORE are a definitely a band that you can't miss.
So… NO excuses … on offer is a night of ALL HARD ROCK, ALL ORIGINAL MUSIC, FOR ALL AGES at Canberra's central location – Live @ The Polo in Turner.
A gig that is a must-see for anyone who claims that they love their live music heavy.
Grab your tickets now! Then head to Live @ The Polo on Saturday 20 August for one of the best shows you will see this year!
Doors are at 8pm!
Ticket Link: heading your way soon.