BAD LUNAR – SEE YA NEVER LAUNCH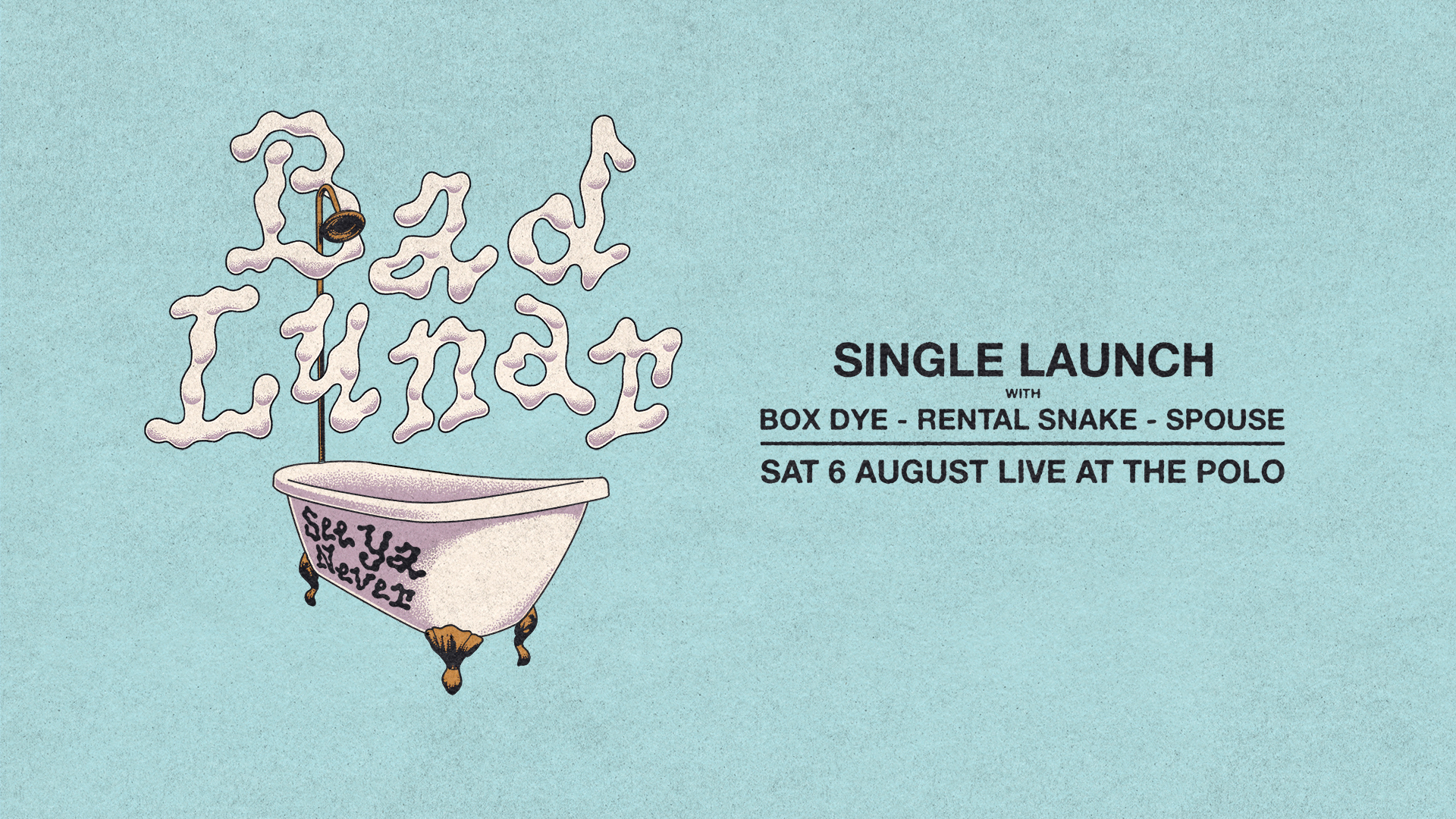 See Ya Never was lingering in the universe well before Bad Lunar met for their first garage jam in 2019. With the separate beginnings of the track living in voice memos and lyrics tucked away in notes from the same time, August 2017. It fell in place. The story of indifferent reminiscence and farewell quickly became their favorite song to experience with a crowd. And now, we finally get to send it out into the world with our besties – live at the Polo.
Featuring
BOX DYE
Box Dye are a three-piece writing and creating on Ngunnawal country. With anthems that get the crowd screaming every time, it's no wonder they've blown up the Canberra scene with their already loyal fan base . Come along to a show to join the fun, but I can't promise you'll leave without adding hair dye onto your next shopping list and some major hair envy.
RENTAL SNAKE
The Indie Rock band hailing from Australia's capital is exploding onto the Aussie Rock scene riff by riff. Rental Snake formed in a shed during late 2021 by mates Sam, Ross & Jack. Combining elements of Surf Rock, Punk & Grunge the trio creates songs perfectly suited for jumping into a sweaty moshpit. Having already played with large acts such as DZ Deathrays, the Canberra outfit hopes to spread its songs and live show to the masses.
SPOUSE
Formed on Ngunnawal land in early 2022, Spouse are a new band carving their own space in the Australian music scene. Brimming with alt-indie rock and bubble grunge influence, they will sing, scream and stomp their way into your heart. With strong melodic structure and fuzzed guitars to match, Spouse combat the indie expectations with their own marriage of sounds.
Tickets $15 + bf, doors at 7:30