LOS CHAVOS + THE DECIDEDS : Latin Ska Disco Gypsy Reggae [DOUBLE HEADER]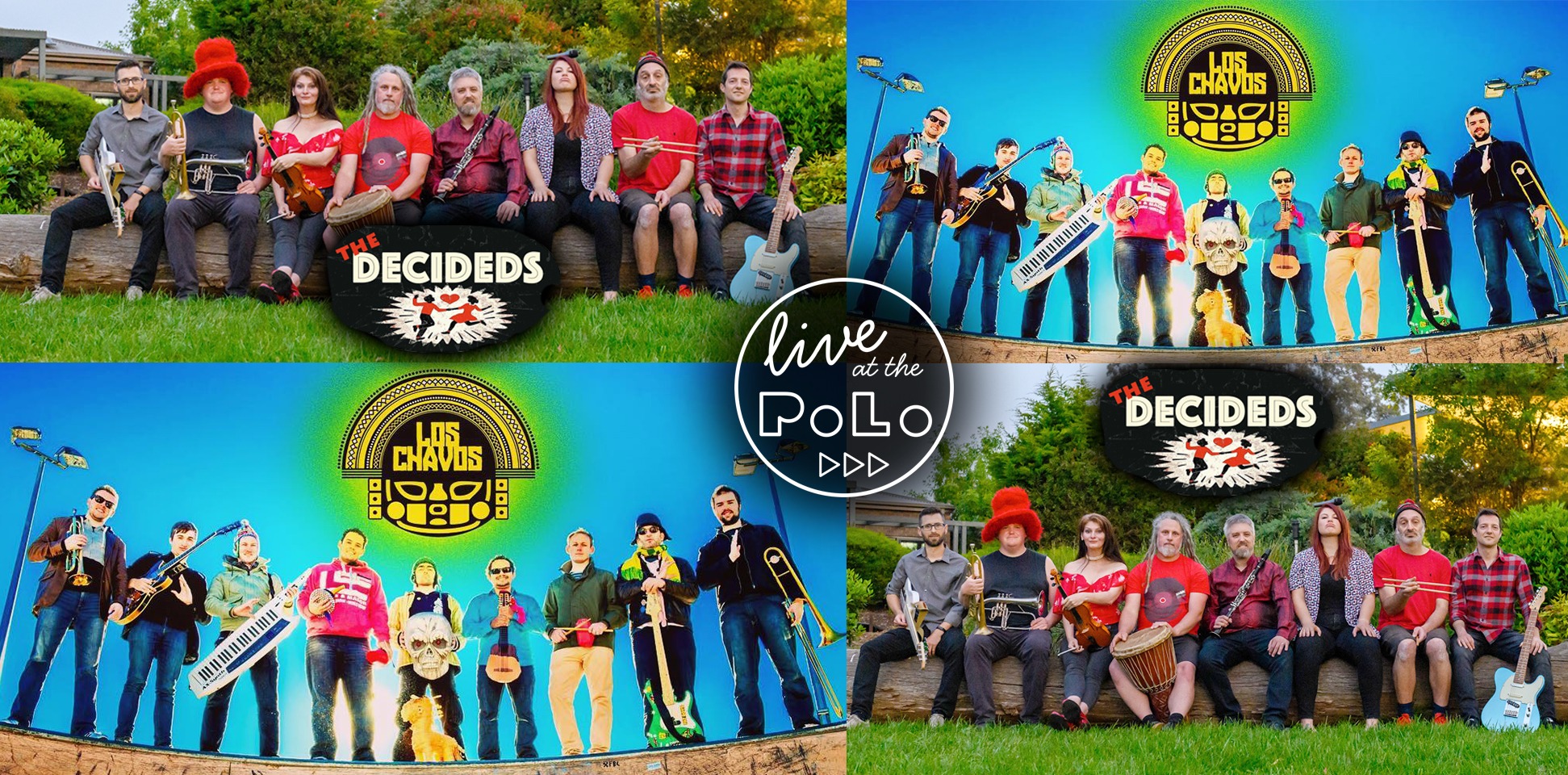 A night not to be missed! Come out and see two of Canberra's most captivating bands team up to deliver a double header that will leave you wanting more. Original music blending Latin, Gypsy, Disco and Swing. Bring your dancing shoes!
SAT 2nd July – LIVE @ The Polo
TIX @ https://bit.ly/polo_july2
LOS CHAVOS
Having been a part of CBR's musical landscape for over 14 years, Los Chavos are proud to be on the vanguard of original urban latin music in Australia. The bands studio releases in 2008 + 2012 are tight testament to their live sound and unique vision – showcasing the bands signature energy coupled with complex arrangements and a variety of Afro-Latin rhythms such as cumbia, dub/reggae, merengue, timba and chakarera but never straying too far from their ska/reggae roots.
THE DECIDEDS
Veterans of some of Canberra's most loved and respected bands, the Decideds formed in 2020 to create good vibes amid the worry of the COVID-19 pandemic. Since then, we've played sold-out shows at venues across Canberra. Blending our favourite grooves and melodies from many genres, the Decides write and perform original music sounds like nobody else and will get you out of your seat and shakin' your behind.